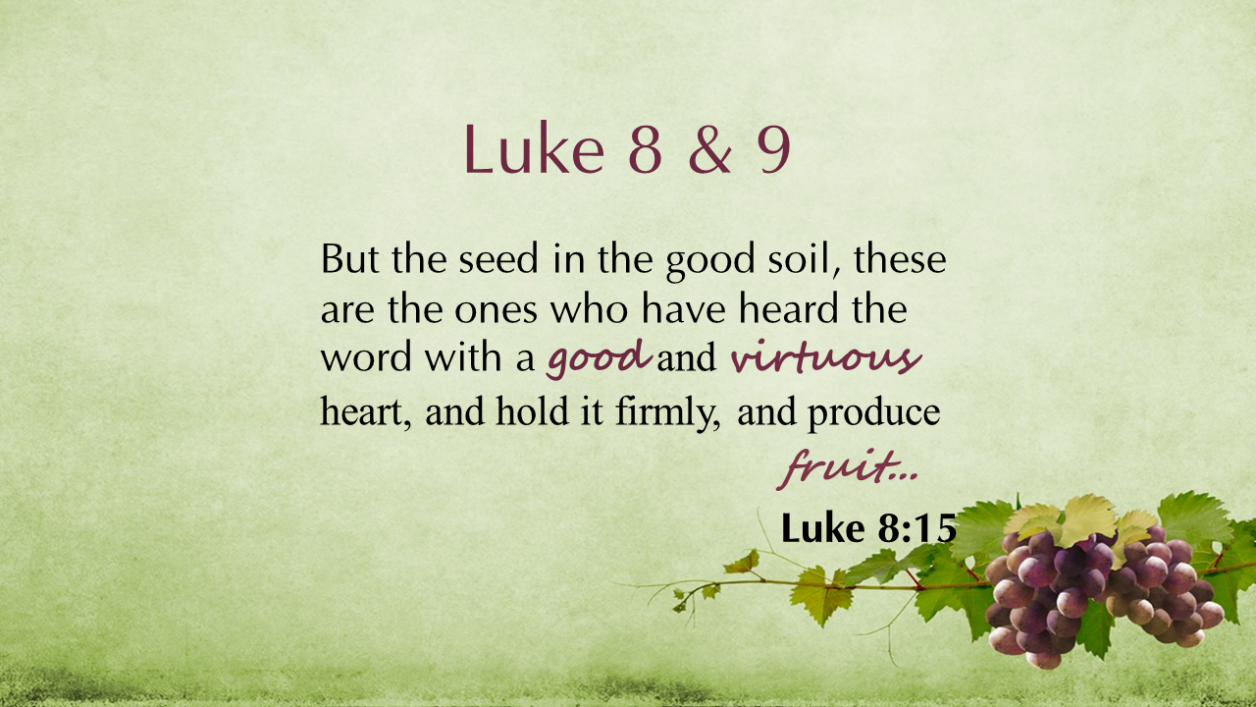 Jesus gives us much to meditate on in chapters 8 and 9.
What is the parable of the sower about?
To whom was Jesus speaking?
Who did Jesus say were his mother and brothers?
How many miracles do you see?
Continue to ask yourself "Who, What, Where, When, Why and How" questions as you read.