Our Logo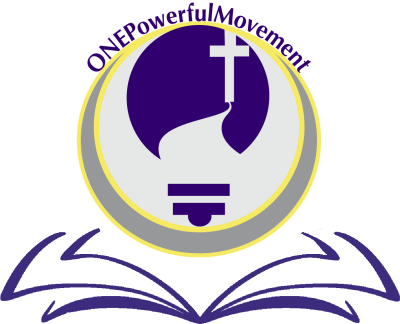 Our logo is a combination of a bible, globe, light bulb, and a cross. The tagline/slogan is "ONEPowerfulMovement to Impact the World." The goal of the Communication Ministry is to design a logo that speaks to our tagline/slogan. To accomplish this task, the current logo has been redesigned.
PLEASE NOTE: At no time shall the church's logo be altered without prior approval. Please check with the Communication Ministry regarding any changes.
Bible Way Fellowship Baptist Church's logo represents:
Globe* - the World we have come to impact;
Light - leading to the Cross/the Gospel of Jesus Christ;
Book - standing on the Word of God
(*dark gray circle is a representation of the globe)
The branded colors are Pantone 2685 - violet; Pantone 427 light grey; Pantone 100 - yellow; cool gray 7-11, and Pantone Black.